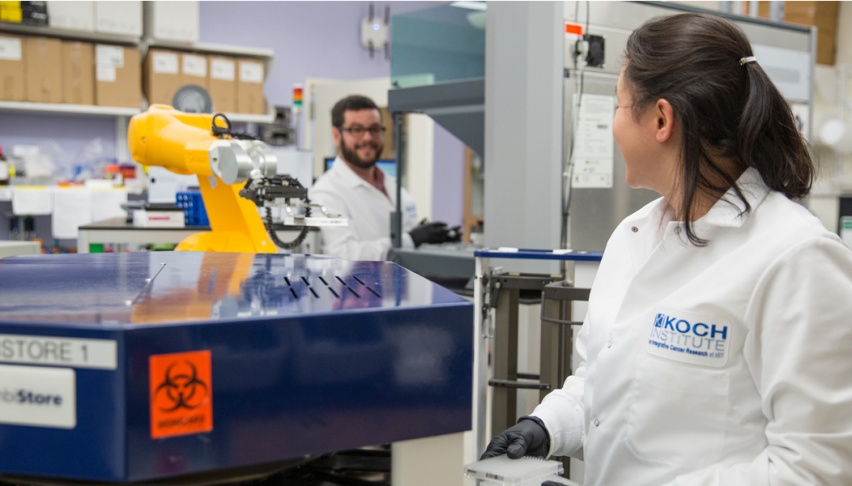 From using sound waves to transfer tiny samples to running industry-grade robotics 24/7, the High Throughput Sciences facility helps researchers dramatically speed up their studies while maintaining high scientific quality.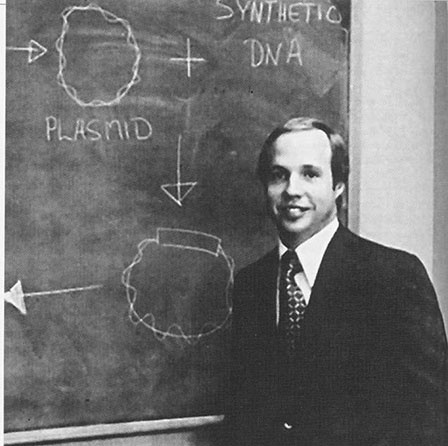 Bob Swanson brought together MIT's defining characteristics—innovation, practical solutions, and community. Applying science to better human health, enlisting others in common purpose, and merging business and science without compromising either, Bob created a vital legacy that lives on in the SBC.
Named for MIT alumnus and biotech pioneer Bob Swanson, the Robert A. Swanson (1969) Biotechnology Center is a driving force behind the research of the Koch Institute. The Swanson Biotechnology Center (SBC) accelerates research progress against cancer and other challenges by providing access to highly specialized, cutting-edge technology and first-rate technical expertise to the whole of the Koch Institute community and to labs across MIT.
Each core facility that makes up the SBC is integral to the success of the Koch Institute, allowing our scientists and engineers to go well beyond what they would be able to achieve in their individual laboratories. In addition, the SBC serves a critical role in educating our trainees in the latest technologies, which amplifies their effectiveness and enables their creativity.
Comprising more than a dozen facilities—from imaging and bioinformatics to glassware preparation—and more than 50 specialized research experts, the SBC is a signature feature of the Koch Institute's organizational model and fully integrated into every aspect of research.
Many projects involve five or six core facilities over their course, and the SBC informs research planning from the first stages, especially for new graduate students. Several facilities also offer training programs that enable Koch Institute researchers and trainees to acquire the additional technical and intellectual expertise needed to advance both their work and their careers. SBC staff members help researchers run their experiments in ways that maximize the technology being used, then in analyzing their data, asking new questions, and planning the next experiments.
On a daily basis, from routine essential support services to advanced technical and consulting services, the SBC cores facilitate and enhance our vital research.