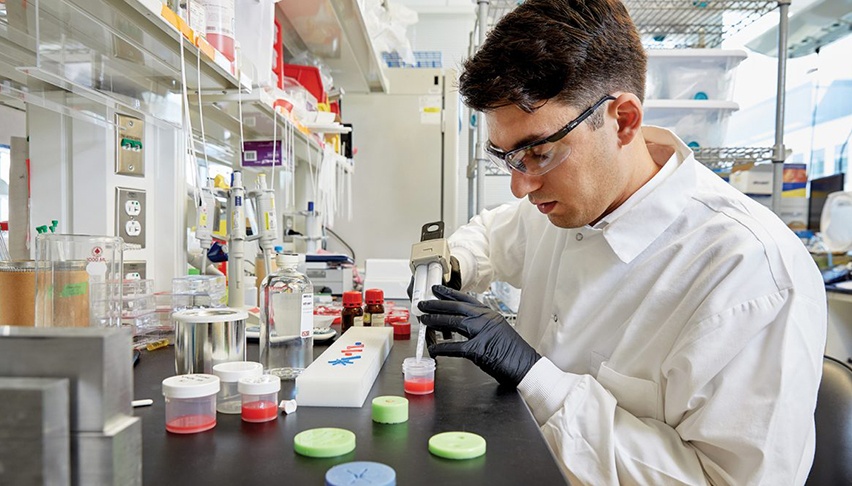 Credit: Ken Richardson
Koch Institute cancer research spans all stages of the research pipeline—from bench to bedside. Our researchers ask fundamental questions about basic biological processes and invent new technologies to address critical cancer challenges. They launch startups and partner with clinicians and companies to translate groundbreaking research into transformative tools and treatments.
Our signature research programs, funded by gifts of all sizes, take aim at high-risk, high-reward projects and the most intractable challenges in cancer research and care, while our ongoing collaborations with academia, industry, and clinical centers keep our research grounded in the issues that impact patients most.
We know that uncovering the biological underpinnings of cancer leads to better treatments, and that diverse perspectives across disciplines accelerate the development of new tools and technologies to detect, monitor, study, and treat the disease.
Our collaborative research model, coupled with other uniquely MIT approaches, ensures that discoveries and innovations made in our laboratories are translated as rapidly as possible into the progress clinicians and patients deserve. Together, we are making a difference.