The Koch Institute is committed to creating a new generation of scientists and engineers who are trained at the cutting edge of cancer research and know-how to work together across disciplines to address some of the most complex problems in medicine. Trainee mentors play a critical role in inspiring and instilling this approach in their charges. The Peter Karches Mentorship Prize is awarded annually to up to four postdoctoral associates, postdoctoral fellows, graduate students, or technicians with undergraduate degrees obtained in the past five years, serving as mentors to high school and undergraduate students while working in KI laboratories. Winners are typically announced each fall at the Koch Institute's annual scientific retreat and honored at a private event.
Nominations for the 2023 are due Thursday, September 14, 2023. Please see the "Eligibility and Timeline" section below for more details.
Who is eligible: Postdoctoral associates or fellows, and graduate students (not affiliates or visiting scholars/scientists) from intramural Koch Institute laboratories who have served as mentors to either high school students, undergraduate students, or technicians with undergraduate degrees attained within the past five years. Candidates who have worked in Koch Institute intramural laboratories (in person or virtually) between September 1, 2022 and August 31, 2023 are eligible to be nominated for the 2023 Karches Prize.
Who can nominate: Mentees (high school students, undergraduate students, and technicians with undergraduate degrees attained within the past 5 years) can submit a nomination letter to their PI. The full nomination package must come from the PI, who may submit up to two nominations per year.
How to nominate: PIs must submit nominations to ki-fellowships@mit.edu by Thursday, September 14, 2023. Please use the subject line: Karches Prize Nomination. Please combine all materials into one PDF.
The nomination package should consist of:
The name, laboratory, and position of the nominee
The name of the mentee and their status as a high school student, undergraduate student, or technician
A paragraph describing the work conducted by mentor and mentee, in the context of the larger cancer research project
Two letters of recommendation not to exceed two pages each—one from the PI and one from the mentee. Tell us what makes the nominee an effective and exemplary mentor
If you have any questions, please contact Emma Westling.
2022: Allen Jiang (Anderson and Langer Labs), Chris Nabel (Vander Heiden Lab), Sofia Hu (Garg Lab), Stephanie Gaglione (Birnbaum Lab)
2021: Coralie Backlund (Irvine Lab), Jason Conage-Pough (White Lab), Alicia Darnell (Vander Heiden Lab), Jay Mahat (Sharp Lab)
2020: Suman Bose (Anderson Lab), Crystal Chu (Langer Lab), Dan Schmidt (Vander Heiden Lab), Molly Wilson (Lees Lab)
2019: Connor Dobson (Birnbaum Lab), Marianna Trakala (Amon Lab), Robert Wilson (Koehler Lab), Angela Zhang (Irvine Lab)
2018: Shelby Doyle (Koehler Lab), Kim Nguyen (Spranger Lab), Peter Westcott (Jacks Lab), Amanda Whipple (Sharp Lab)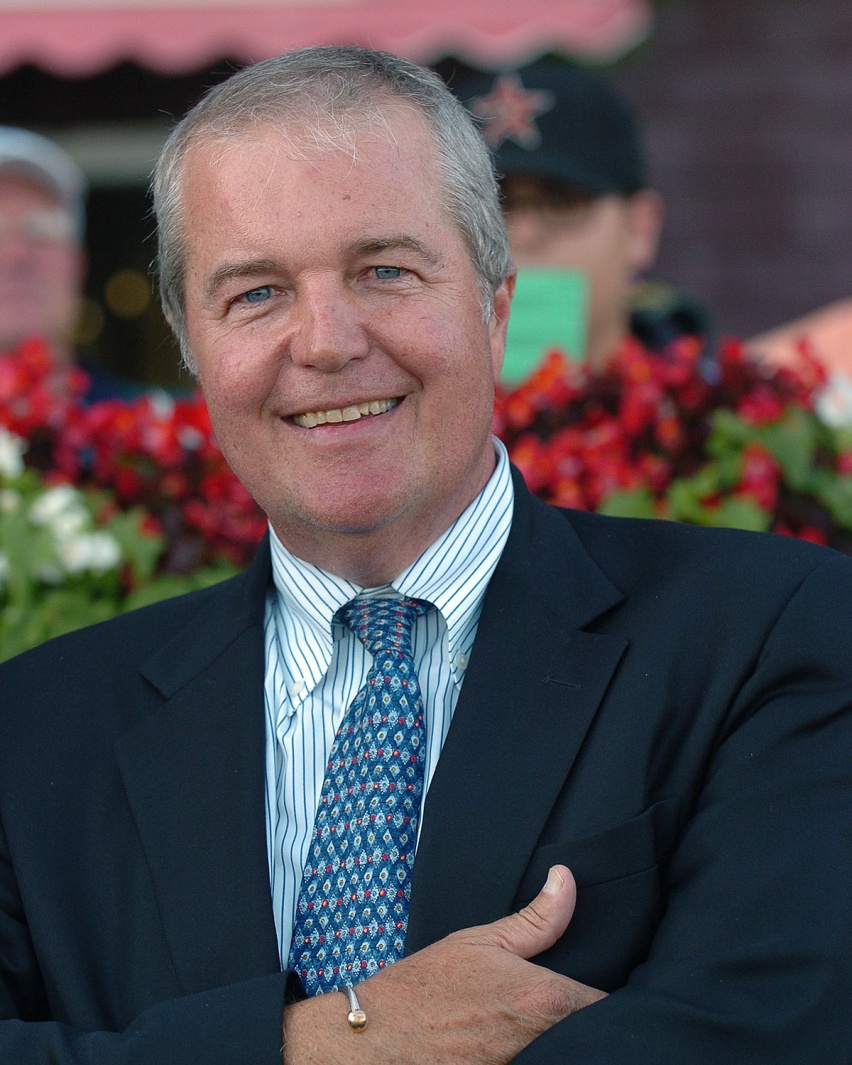 Peter Karches
About the Prize
In addition to recognizing the contributions of trainee mentors at the KI, this prize celebrates Peter Karches's extraordinary legacy. Mr. Karches spent his career at Morgan Stanley, rising to become president and chief operating officer of Morgan Stanley's institutional securities and investment banking group. A passionate horse racing fan, he bred and raced thoroughbreds, and co-chaired the New York Racing Association. After a long battle with chronic lymphocytic leukemia, Mr. Karches passed away in April 2006. In honor of Mr. Karches's generosity, intellect, and steadfast commitment to family and friends, James Goodwin, a close friend of the Karches family, has established the Peter Karches Mentorship Prize at the KI.