At the Koch Institute for Integrative Cancer Research, we take a uniquely MIT approach to solving some of the most difficult problems in cancer. Our research combines MIT's rich traditions of interdisciplinary inquiry and technological innovation with the most advanced investigation into the fundamental biology of cancer. With an unprecedented commitment to cross-disciplinary collaboration, we are accelerating the discovery and application of new ways to detect, monitor, treat, and prevent the disease.
We ask big questions in strategic areas, where the answers have big impacts on how we understand and treat cancer. Rather than organizing our research program around any one cancer or tissue of origin, our priority is to produce knowledge and tools that can be applied broadly, to a range of cancers, and make significant impacts on patients' quality of life and survival.
As a National Cancer Institute-designated basic cancer research center, unaffiliated with specific hospitals or clinics, our focus is on discovery science and developing new technologies. However, improving patient survival and quality of life is a key goal of the Koch Institute research model. Through extensive collaboration with academic, clinical, and industry partners, as well as faculty-founded startup companies, we ensure that discoveries and innovations made in our laboratories are translated as rapidly as possible into tools and treatments for cancer.
Our greatest asset in the fight against cancer is our community. The Koch Institute comprises more than 50 laboratories and more than 1,000 researchers—including biologists, biological, chemical, mechanical, and materi­als science engineers, chemists, computer scientists and others—all united in the fight against cancer.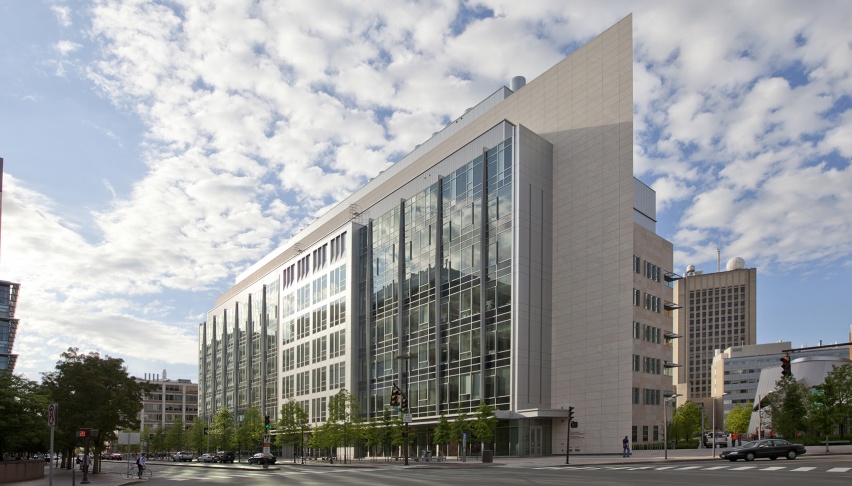 Our building on the MIT campus, complete with shared spaces and state-of-the-art core facilities, is engineered to foster collaboration while our community and signature research programs create additional opportunities for researchers to learn from one another and share new ideas.
Internationally recognized leaders in their respective fields, our faculty members have earned the most prestigious national and international science honors:
Five current and former faculty members have been awarded the Nobel Prize
19 current faculty members belong to the National Academy of Sciences
Nine current faculty members belong to the National Academy of Engineering
Seven current and former faculty members have been awarded nine National Medals of Science or Technology and Innovation
15 current faculty members have been elected to the National Academy of Medicine
Eight current faculty members are Howard Hughes Medical Institute Investigators.
Firmly rooted in the MIT educational mission, we are deeply committed to creating a new generation of scientists and engineers who are trained at the cutting edge of cancer research and know how to work together across disciplines to address some of the most complex problems in medicine. Together, we are changing the face of what is possible for science, technology, and most importantly, for cancer patients and their loved ones.