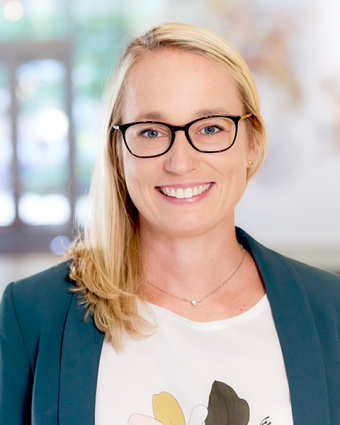 Howard S. (1953) and Linda B. Stern Career Development Professor
Associate Professor of Biology
Member, Ludwig Center at MIT
Member, Broad Institute of MIT and Harvard
Member, Ragon Institute at MGH, MIT and Harvard
Contact Information
stefani spranger
76-453D
(617) 715-5882
spranger Lab
Administrative support
Judy Teixeira 
(617) 253-0263
Research Areas
Precision medicine, Immunology & immunotherapy
To me, harnessing the immune system to fight cancer is the most powerful tool we can possibly use as the immune system can learn and adapt to an ever changing cancer disease. 
Research Summary
Professor Spranger studies the interactions between cancer and the immune system, with the goal of improving existing immunotherapies or developing novel therapeutic approaches.
Over the last decade, cancer immunotherapies have revolutionized cancer treatment, yet only a fraction of patients respond to immunotherapeutic interventions. While the presence of CD8 T cells, otherwise known as cytolytic "killer" T cells, within the tumor microenvironment is a key factor in response to checkpoint blockade therapy, the quality of those T cells is likewise important.
Focusing on lung, ovarian, and pancreatic cancer and melanoma, the Spranger Laboratory aims to understand what factors contribute to induction of functional anti-tumor T cell responses. They study how tumor cell-intrinsic factors, the organ macroenvrionment, and initial T cell activation impact T cell responses and determine the fate of overall anti-tumor response. They also study interactions between dendritic cells and T cells during T cell activation in the lymph nodes and during the effector phase in the tumor microenvironment.
Using mouse models designed to mimic specific stages of tumor progression in humans, Spranger's team investigates the co-evolution of anti-tumor immune response and cancer. Knowing the interplay between tumor and immune cells will help develop and improve effective immunotherapies against cancer.
Biography
Stefani Spranger is an Associate Professor of Biology at MIT. She received her bachelor's and master's degrees from the Ludwig-Maximilians University in Munich. She received her PhD in 2011 from the Helmholtz-Zentrum Munich, Institute for Molecular Immunology, where she conducted her doctoral work under the supervision of Professor Dolores J. Schendel. Spranger completed her postdoctoral training at the University of Chicago in the laboratory of Professor Thomas F. Gajewski. During this period, she was supported by a German Research Foundation postdoctoral fellowship and subsequently received the Cancer Research Institute's Irvington Postdoctoral Fellowship. Dr. Spranger is a Scholar of the William Guy Forbeck Research Foundation, holds the Howard S. and Linda B. Stern Career Development Professorship, and is a Pew-Stewart Scholar for Cancer Research. She was elected to the Board of Directors of the Society for Immunotherapy of Cancer in 2019.
Dr. Spranger is a co-founder of Danger Bio. She is a member of the Scientific Advisory Board of Arcus Biosciences, Danger Bio and Repertoire. In addition, she acts as advisor to Dragonfly, Merck, Ribon and Takeda. Her group receives research funding from Leap Therapeutics and iTeos Therapeutics.