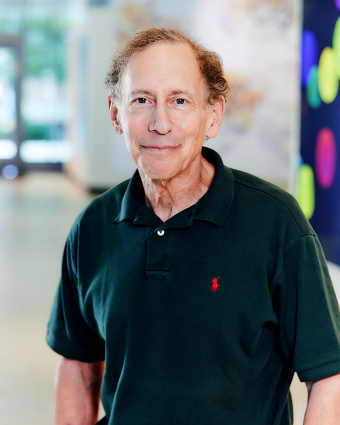 David H. Koch (1962) Institute Professor
Contact Information
robert S. langer
76-661
(617) 253-3107
langer Lab
(617) 253-3123
(617) 258-8827
Administrative support
Laura White
(617) 253-3123
Research Areas
Nano-based drugs, Precision medicine
Professor Langer develops long-term and controlled-release drug delivery systems for a variety of applications, including cancer therapy, insulin, and vaccines.
Research Summary
The Langer Laboratory works at the interface of biotechnology and materials science to address a wide range of problems in human health, including the detection, monitoring, and treatment of cancer. A major focus is the study and development of materials such as polymers and lipids to deliver drugs, particularly genetically engineered proteins and DNA and RNA, continuously at controlled rates for prolonged periods of time. In addition, we are developing drugs that specifically inhibit the process of neovascularization that is critical to several disease processes without interfering with existing blood vessels. We have also been involved in creating approaches to engineer new tissues. In particular, we are synthesizing new systems to be used in mammalian cell transplants to create liver, cartilage, pancreas, and nerves. Finally, we are developing new approaches to improve health in the developing world including new methods of vaccination and providing better nutrition.
Biography
Robert Langer is one of MIT's 12 Institute Professors, the highest honor awarded to a faculty member. He has written over 1,500 articles, cited over 352,000 times; his h-index of 293 is the highest of any engineer in history and tied for the fourth highest of any individual in any field. His patents have been licensed or sublicensed to over 400 companies. Langer served as Chairman of the FDA's Science Board (its highest advisory board) from 1999-2002. His over 220 awards include both the United States National Medal of Science and the United States National Medal of Technology and Innovation (three living individuals have received both these honors), the Charles Stark Draper Prize (often called the engineering Nobel Prize), Queen Elizabeth Prize for Engineering, Albany Medical Center Prize, Breakthrough Prize in Life Sciences, Kyoto Prize, Wolf Prize for Chemistry, Millennium Technology Prize, Priestley Medal (the American Chemical Society's highest award), Gairdner Prize, the Dreyfus Prize in Chemical Sciences, and the BBVA Foundation Frontiers of Knowledge Award in Biology and Biomedicine. He holds 36 honorary doctorates and has been elected to the National Academy of Medicine, the National Academy of Engineering, the National Academy of Sciences and the National Academy of Inventors.
Langer is a co-founder of a number of companies and serves (or has served) as a member of the Board of Directors of many entities, including Moderna, Living Proof, Alkermes, Momenta, and Seer. Please see Harvard Business Review (paywall) for further discussion. Click here for a complete listing.