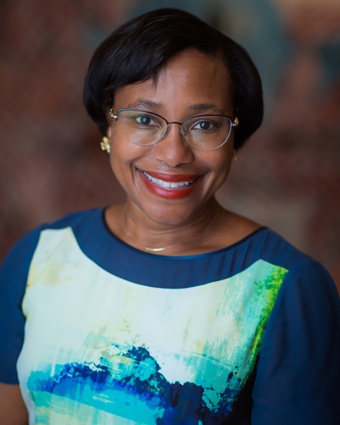 Institute Professor
Head of the Department of Chemical Engineering
Contact Information
Paula T. Hammond
76-553
(617) 258-7577
Hammond Lab
(617) 258-7577
(617) 258-5766
Administrative Support
Koch Institute
Elizabeth Galoyan
(617) 253-3016
Chemical Engineering Headquarters
Sandra Lopes
(617) 715-2294
Research Areas
Nano-based drugs, Immunology & immunotherapy
Working with clinicians, biologists, and fellow engineers keeps me motivated to bring engineering and materials design tools to work on delivering cancer therapies in a manner that leads meaningful treatments. 
Research Summary
The Hammond Laboratory uses electrostatics, and directed and self-assembly of polymers, to create drug delivery systems that convey high degrees of spatial and temporal control and target cells of interest via multiple modes. They use this approach to develop nanoparticles capable of delivering combination therapies for ovarian cancer, as well as intractable breast, lung, and brain cancers. Additional cancer applications include vaccine generation and delivery of immunostimulatory agents to the tumor microenvironment.
The group's signature layer-by-layer (LbL) nanoparticle delivery platform possesses great translational potential and several desirable features, including precise control of size, combinatory therapeutics with high loading capacity, staged cargo release, enhanced stability in vivo, and tunable surfaces for targeting. These nanoparticles can incorporate therapeutics such as RNA, proteins, or small molecule drugs in nanolayers wrapping a charged colloidal core containing a chemotherapy such as doxorubicin or cisplatin. Further, the LbL platform can introduce different polymeric surface chemistries to target tumor tissues' slight acidity, and present specific ligands that bind to known receptors highly expressed on the surfaces of several aggressive tumor cell types.
Hammond uses these same polymeric materials for drug releasing biomedical implants, growth factor and siRNA release for wound healing and bone regeneration, and vaccines.
Biography
Paula T. Hammond is an Institute Professor and Head of MIT's Department of Chemical Engineering, from which she holds both undergraduate and doctoral degrees. She is also a founding member of the MIT Institute for Soldier Nanotechnology. Among numerous awards, Hammond has received the American Institute of Chemical Engineers Margaret H. Rousseau Pioneer Award for Lifetime Achievement by a Woman Chemical Engineer, the Materials Research Society David Turnbull Lectureship, the ETH Zurich Chemical Engineering Medal, and the American Chemical Society Award in Applied Polymer Science. She is a member of three National Academies—Sciences, Engineering, and Medicine—as well as the American Academy of Arts and Sciences. Hammond is a Board Member and co-Founder of LayerBio, Inc., a member of the Scientific Advisory Board of Moderna Therapeutics, Inc., the Scientific Advisory Board of Camden Partners LLC, a member of the Board of Alector, Inc. and member of the Board of Advanced Chemotherapy Technologies. She also serves on non-profit Boards including the Burroughs-Wellcome Fund and The MIT Engine.