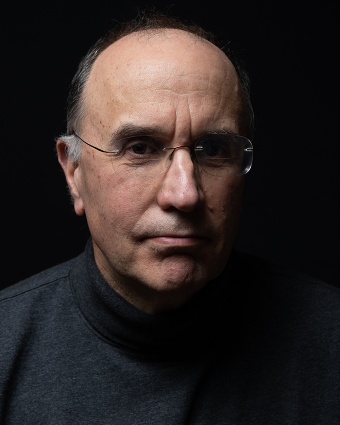 David H. Koch (1962) Professor of Engineering
Contact Information
michael j. cima
76-653
(617) 253-6877
Cima Lab
Administrative support
Wendy Brown
(617) 253-2185
Research Areas
Nano-based drugs, Detection & monitoring, Precision medicine
Professor Cima develops materials, diagnostics, and treatments to improve human health, focusing on cancer, metabolic diseases, trauma, and urological disorders. 
Research Summary
The Cima lab is focused on diagnostics and treatments for cancer, fluid disorders, metabolic diseases, trauma, and urological disorders. Devices designed and engineered by the Cima group, many of which are injectable and minimally invasive when compared to existing treatment options, aim to provide real-time monitoring of patient condition in order to more precisely inform treatment decisions. In late-stage ovarian cancer, the team's implantable nanosensor, which is chemically sensitive to different molecules in the peritoneal cavity, uses the information it gathers to regulate the release of chemotherapy. The device has the potential to greatly improve upon the current standard of care for ovarian cancer patients, which often involves a high risk of infection and other complications. Another major project in the Cima lab is focused on the development of MRI readable devices that can monitor variations in specific target analytes, such as pH and oxygen, to guide medical decision making in cases including tumors or traumatic limb injury.
Biography
Professor Cima joined MIT's faculty in 1986 after earning a BS in chemistry and PhD in chemical engineering from the University of California at Berkeley. In 2009, he was appointed faculty director of the Lemelson-MIT Program, which seeks to inspire youth to be inventive and has a nationwide reach. Dr. Cima was appointed Associate Dean of Innovation for the School of Engineering in 2018 and has served as co-director of MIT's Innovation Initiative. He is also an elected member of the National Academy of Engineering and National Academy of Inventors, as well as a Fellow of the American Ceramics Society and recipient of the W. David Kingery Award.