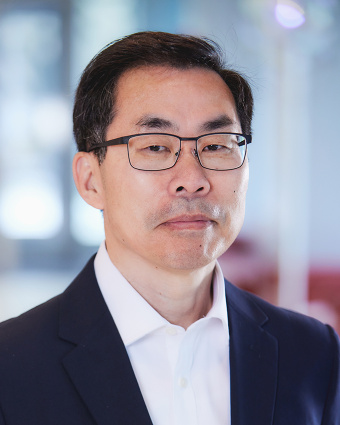 Contact Information
Jianzhu Chen
76-261A
(617) 258-6173
Chen Lab
(617) 324-5100
(617) 258-6172
Administrative support
Ryan Hayman
(617) 253-0796
Research Areas
Nano-based drugs, Precision medicine, Immunology & immunotherapy
My laboratory studies the immune system in health and disease. We are developing engineered natural killer cells for cancer treatment and small molecule drugs to reprogram macrophages in tumor microenvironment.  
Research Summary
The immune system is best known for defense against infection. It also plays a critical role in cancer immune surveillance, and tissue repair and homeostasis. Dysfunction of the immune system could lead to infection, cancer, and various inflammatory diseases. The Chen Laboratory studies the molecular and cellular mechanisms of immune system in health and disease using experimental and computational approaches by taking advantage of a vast array of genomic data, cell and small animal models, and human clinical samples. The long-term goal is to elucidate how the immune system contributes to health, how its dysfunction leads to disease pathogenesis, and how the immune system can be enhanced or engineered for disease intervention.
Currently, the Chen Laboratory is focused on three areas of basic and translational research: 1) development of chimeric antigen receptor (CAR) armed natural killer (NK) cells for cancer adoptive cell therapy, 2) re-programming macrophages for altering tumor immunosuppressive microenvironment and for treating inflammatory diseases, and 3) elucidating the molecular basis of pathogen-host interactions to identify targets for prophylactic and therapeutic development. These researches could broaden the fundamental understanding of the immune system and directly contribute to therapeutic development for cancer and other diseases.
Biography
Jianzhu Chen is a member of the Koch Institute for Integrative Cancer Research, Professor of Biology at MIT, and an associate member of the Broad Institute. He is also a principal investigator at the Antimicrobial Resistance Interdisciplinary Research Group at the Singapore-MIT Alliance for Research and Technology (SMART). He earned his bachelor's degree from Wuhan University in China and a PhD degree from Stanford University, where he started immunological research in the laboratory of Leonard and Leonore Herzenberg. He was a postdoctoral fellow with Frederick Alt, initially at Columbia University and later at Boston Children's Hospital, where he was supported by a Cancer Research Institute Postdoctoral Fellowship and an Arthritis Investigator Award. He was an instructor at Harvard Medical School before joining the MIT faculty in the Department of Biology in 1994. He has made significant contributions to a broad area of research in immunology, cancer research, infectious diseases, and animal models of human diseases. His research has been recognized by the Cheryl Witlock Memorial Prize, the Harcourt General Charitable Foundation New Investigator Award, and the Latham Family Career Development Award. He is co-founder of New Paradigm Biosciences, InnDura Therapeutics, and ARV Technologies, and serves on the scientific advisory boards of Carcell, Joint Biosciences, and Laurel Venture Capital.