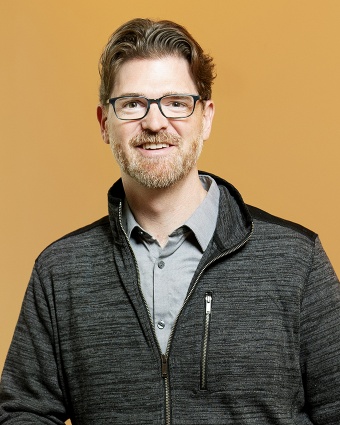 Raymond A. (1921) and Helen E. St. Laurent Professor of Chemical Engineering
Associate Member, Broad Institute of MIT and Harvard
Associate Member, Ragon Institute of MGH, MIT and Harvard
Contact Information
j. christopher love
76-253
(617) 324-2300
love Lab
(617) 324-5295
(617) 258-5042
Administrative support
Mariann Murray
(617) 253-0632
Research Areas
Nano-based drugs, Precision medicine, Immunology & immunotherapy
We strive to think beyond ourselves and create new technologies and ideas that could enable both accessible and equitable discovery and manufacturing of biologic medicines across the globe.
Research Summary
The Love Laboratory seeks to advance the discovery and development of new therapeutics using patient-centric, data-driven approaches. Using a suite of technologies for single-cell analysis pioneered by the lab over the last decade, we aim to resolve essential cells involved in the evolution of diseases like cancer and food allergy, as well as those that may offer beneficial protection through interventions like therapies or vaccines. We also aim to accelerate the development and accessibility of biopharmaceuticals and vaccines for patients globally. Our lab is creating integrated holistic approaches to the development and manufacturing of these biologics with the aim of testing new medicines rapidly and ensuring accessibility to new and existing medicines through innovations in manufacturing. Using a combination of principles from chemical engineering and biological engineering including state-of-the-art tools for genome editing and RNA sequencing, we are advancing the breadth of products through molecular and host engineering as well as concepts in integrated process design.
Biography
J. Christopher Love, Raymond A. (1921) and Helen E. St. Laurent Professor of Chemical Engineering, is a member of the Koch Institute for Integrative Cancer Research at MIT. He is also an Associate Member at both the Broad Institute, and the Ragon Institute of MGH, MIT, and Harvard. Love earned a BS in chemistry from the University of Virginia and a PhD in physical chemistry at Harvard University under the supervision of George Whitesides. He extended his research into immunology at Harvard Medical School with Hidde Ploegh from 2004-2005, and at the Immune Disease Institute from 2005-2007. Love has been named a W.M. Keck Distinguished Young Scholar for Medical Research (2009), a Dana Scholar for Human Immunology (2009), and a Camille Dreyfus Teacher-Scholar. Love served as a Distinguished Engineer in Residence at Biogen from 2015-2016. He has co-authored more than 100 manuscripts and is an inventor on multiple patents related to single-cell analysis and biomanufacturing. Professor Love is co-founder of OneCyte Biotechnologies, HoneyComb Biotechnologies, and Sunflower Therapeutics. He also serves as an advisor to Repligen, QuantumCyte, Alloy Therapeutics, Amgen, and Pfizer.