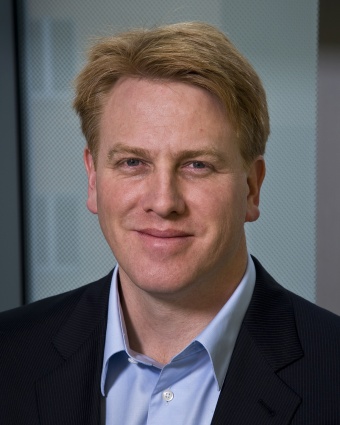 Professor, Chemical Engineering and Institute for Medical Engineering and Science
Member, Marble Center for Cancer Nanomedicine
Associate Member, Broad Institute of MIT and Harvard
Associate Member, Ragon Institute at MGH, MIT and Harvard
Contact Information
Daniel G. Anderson
76-653
(617) 258-6843
Anderson Lab
(617) 324-3634
 (617) 258-8827
Administrative Support
Tara Fawaz
(617) 324-5258
Research Areas
Nano-based drugs, Immunology & immunotherapy
Professor Anderson develops devices, materials, and vaccines to create customizable living and gene therapies for cancer, diabetes, and other applications.
Research Summary
The Anderson Laboratory combines biology and engineering to develop new medical devices and human therapies. One particularly important challenge is the quest to deliver drugs inside target cells in the body. Many macromolecular drugs, including DNA, RNA and certain proteins, have great therapeutic potential yet will only function when inside a cell. We have developed synthetic nanoparticles that can act like artificial viruses, delivering genetic therapies in vivo to selectively turn genes off, turn them on, or even permanently edit the genome. We are also developing new biomaterials and approaches for tissue engineering. By developing smart biomaterials that can interact appropriately with the immune system, we have made living medical devices that can secrete drugs on demand, as needed by the body, for chronic disease such as diabetes. Finally, we continue to focus our efforts towards developing next generation nanotherapeutics for cancer, by developing vaccines and methods to control immune cell function. Together, these advances have led to products that are commercialized or in clinical development, and to the foundation of companies in the pharmaceutical, biotechnology, and consumer products spaces.
Biography
Daniel G. Anderson is a leading researcher in the fields of nanotherapeutics and biomaterials, and has pioneered the development of smart materials. In addition to the Koch Institute, he holds appointments in MIT's Department of Chemical Engineering, Institute for Medical Engineering and Science, and Harvard-MIT Division of Health Science and Technology. Anderson received a BA in mathematics and biology from the University of California at Santa Cruz and a PhD in molecular genetics from the University of California at Davis. Anderson's work has led to advances in a range of areas, including medical devices, cell therapy, drug delivery, gene therapy and material science, and has resulted in the publication of more than 500 papers, patents, and patent applications. He is the recipient of the 2023 Wilhelm Exner Medal.