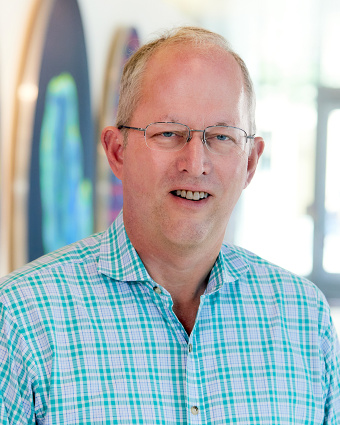 Carbon P. Dubbs Professor in Chemical Engineering and Biological Engineering
Contact Information
K. Dane Wittrup
76-261
(617) 253-4578
Wittrup Lab
(617) 258-5279
(617) 253-1954
Administrative support
Mariann Murray
(617) 253-0632
Research Areas
Nano-based drugs, Immunology & immunotherapy
Professor Wittrup develops protein engineering technologies for the discovery and improvement of cancer biopharmaceuticals and immunotherapies. 
Research Summary
Engineers now have the tools to design biological products and processes at the molecular level. Proteins are of particular therapeutic interest, because proteins mediate most biochemical processes both inside and outside cells. The ability to manipulate the strength and specificity of protein binding events provides tremendous leverage for the development of novel biopharmaceuticals. Our laboratory is developing powerful new tools for protein engineering, and applying them both to particular disease targets and to bettering our understanding of protein structure/function relationships. In particular, we use yeast surface display for the directed evolution of protein expression stability, affinity, and specificity. One focus is on the development of anti-cancer drugs, with quantitative studies of cellular-level pharmacokinetics and pharmacodynamics. We are particularly interested in cancer immunotherapy, the process of provoking a therapeutic immune response against tumors.
Biography
Dr. Wittrup is the C.P. Dubbs Professor of Chemical Engineering and Biological Engineering at MIT. In 2012, he was elected to the National Academy of Engineering. He was also elected a Fellow of the American Association for the Advancement of Science in 2011. Dr. Wittrup is a fellow of the American Institute of Biomedical Engineers. He served as an Associate Director of MIT's Koch Institute until 2017. He has also served as the J. W. Westwater Professor of Chemical Engineering, Biophysics, and Bioengineering at the University of Illinois at Urbana-Champaign. He previously worked as a postdoctoral research associate in Amgen's Yeast Molecular Biology Group. He holds a PhD and MS in chemical engineering from the California Institute of Technology and a BS in chemical engineering from the University of New Mexico. Dr. Wittrup is co-founder and acting Chief Scientific Officer at Adimab.