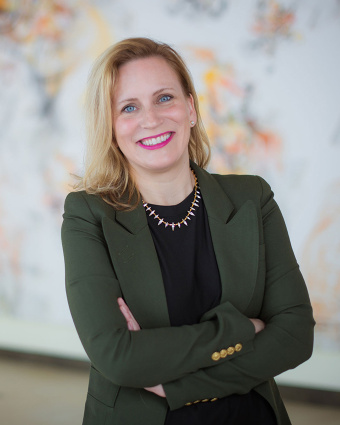 Contact Information
angela koehler
76-361C
(617) 324-7631
koehler Lab
(617) 324-7859
Administrative support
Paul Thompson
(617) 258-0480
Research Areas
Nano-based drugs, Precision medicine, Immunology & immunotherapy
It's a misnomer to label so many cancer-related proteins as 'undruggable.' They should be referred to as 'yet to be drugged.' We explore new technologies to access these challenging targets. 
Research Summary
The Koehler Laboratory builds chemical tools and methods for studying proteins that are dysregulated in cancer, especially those residing within transcriptional regulatory networks. Transcription factors that become overactive in disease are promising yet untested targets for therapeutics. These proteins mediate the excessive transcription of genes whose products are required for tumor growth and metastasis. Unlike enzymes, directly modulating transcription factor function requires specific disruption or recruitment of DNA-protein or protein-protein interactions. The discovery or design of small molecules that disrupt or promote these interactions has thus far proven challenging and the protein class is often perceived to be 'undruggable.' While a few successes have been published, the chemical biology community has yet to develop general strategies for directly modulating the function of transcription factors with drug-like small molecules.
Koehler's team explores a variety of strategies to identify small molecules capable of modulating or degrading transcription factors, often involving remodeling of transcriptional complexes on chromatin. They use newly discovered probes to study the roles of specific oncogenic transcription factors, address therapeutic hypotheses in cancer, and develop selected probes into imaging agents, diagnostic tools, or therapeutic leads. The team is extending their small-molecule approach to other cancer-relevant targets, including RNA-binding proteins and cytokines.
Biography
Professor Koehler earned her bachelor's degree in biochemistry and molecular biology from Reed College in 1997. In 2003, she finished her doctorate in chemistry from Harvard University and became an institute fellow at the Broad Institute, where she served as the director of transcriptional chemical biology in the Chemical Biology Program. She was also a project leader in the NCI Cancer Target Discovery and Development Center at the Broad Institute aimed at targeting causal cancer genes with small molecules. Koehler joined the Koch Institute in 2014, where she serves as faculty director of the Swanson Biotechnology Center High-Throughput Screening Facility and an associate director. She is also a co-director of the MIT biomedical engineering undergraduate program and a member of the committee on pre-health advising at MIT. She has served on the Chemists in Cancer Research Executive Advisory Board for the AACR. Awards include being named a Genome Technology Young Investigator and a Broad Institute Merkin Fellow. She has also received the Ono Pharma Foundation Breakthrough Science Award, the Novartis Lectureship in Chemistry, the AACR-Bayer Innovation and Discovery Award, and NSF CAREER Award, and the Junior Bose Award for Excellence in Teaching. Koehler has founded three biotechnology companies: Ligon Discovery, Kronos Bio, and 76Bio. She serves on the scientific advisory boards of Kronos Bio, MS2Array, Nested Therapeutics, and Photys Therapeutics. She also advises Enveda Biosciences and ORIC Pharmaceuticals.