MIT Koch Institute
October 20, 2021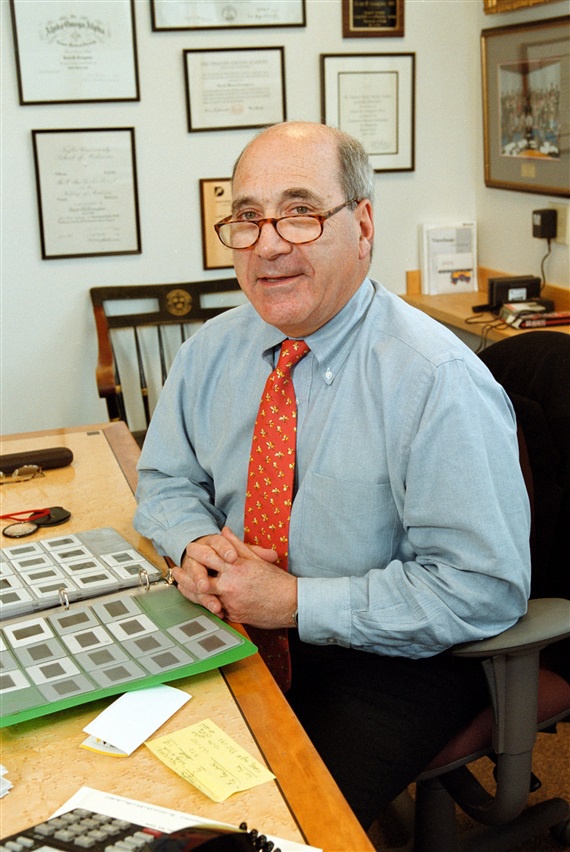 We are tremendously sorry to share the news that our friend and colleague, David Livingston, died suddenly on Sunday, October 17 at the age of 80.
David was a partner in the Bridge Project, a ten-plus year collaboration between MIT and Dana-Farber/Harvard Cancer Center (DF/HCC), and a dear friend of the Koch Institute.
David was the Emil Frei Distinguished Professor of Genetics and Medicine at Harvard Medical School and Dana-Farber Cancer Institute (DFCI), and the director of The Charles A. Dana Division of Human Cancer Genetics. He was deputy director of Dana-Farber/Harvard Cancer Center (2000-2019) and served as director and Physician-in-Chief of DFCI (1991-1995). David's lab at Dana-Farber focused on molecular cancer science, where he mentored countless trainees, including 2019 Nobel Laureate Bill Kaelin. In fact, Bill's winning the Nobel Prize was one David's proudest moments, personally and professionally. He received his AB, cum laude, from Harvard and his MD, magna cum laude, from Tufts Medical School. He did his clinical training in internal medicine at Peter Bent Brigham Hospital and his scientific training at the National Cancer Institute and Harvard Medical School.
David joined the Harvard and DFCI faculties as Assistant Professor of Medicine in 1973, where he served for 45 years. He also served as chair of the Board of Scientific Advisors at the National Cancer Institute (1995-1999), was a member of the National Academy of Sciences, the National Academy of Medicine, the American Academy of Arts and Sciences, and the American Association for Cancer Research (AACR) Academy.