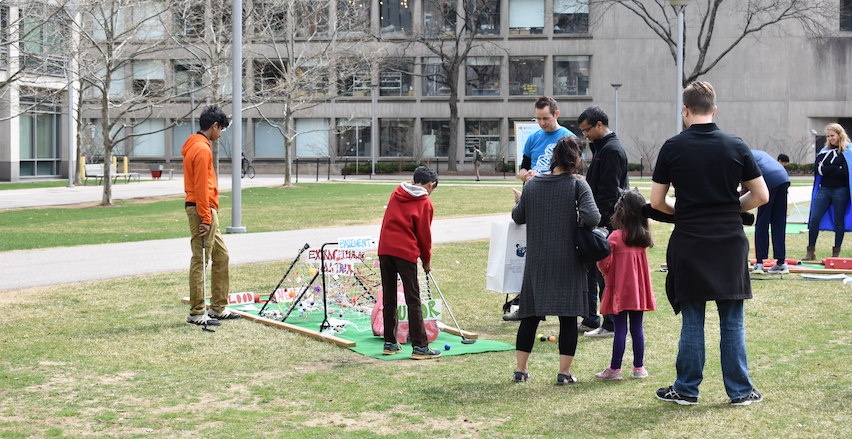 A young player tries to get the cancer cell golf ball out of a tumor and into a blood vessel at Metastasis Hole 2 "Intravasation."
April 2017 and 2018
Hockfield Court, MIT
Take a swing at one of humanity's biggest biomedical challenges and learn about the ins and outs of studying cancer. Can you navigate the extracellular matrix or target your nanoparticle to double eagle a tumor? This pop-up mini golf course features hazards like circulating tumor cells, immune checkpoints, and signaling cascades. Created by the scientists and engineers of MIT's cancer research community, this action-packed course is educational fun for the "hole" family. Join us on the green for putting, prizes, and more.
Presented as part of the annual Cambridge Science Festival with support from Blueprint Medicines.