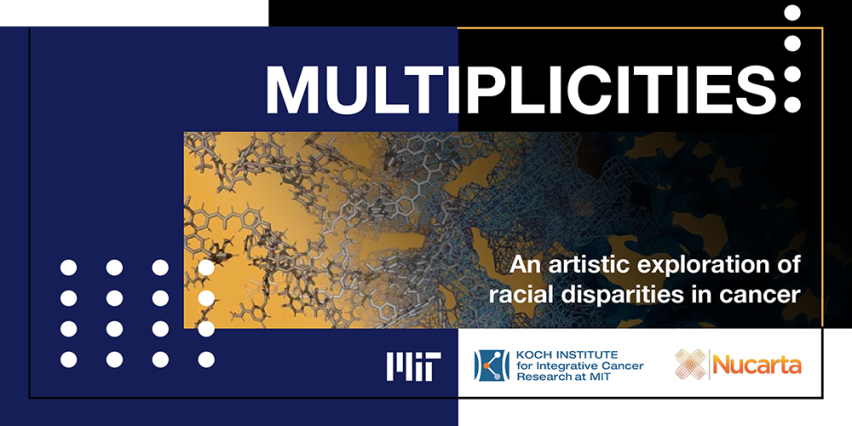 Join us for the unveiling of Multiplicities: An Artistic Exploration of Racial Disparities in Cancer Outcomes, a new exhibit curated by Boston-based art and racial health equity startup Nucarta
Research has shown that Black, Brown and minority communities hold the highest cancer burden of all racial/ethnic groups in the U.S. The exhibit consists of thought-provoking artworks that speak to the current state of cancer inequities and starts the conversation around the need for communities to feel empowered to actively shape their health outcomes, particularly in the realm of cancer.
The exhibit's opening night, timed to celebrate the Cambridge Science Festival's Health Equity Day, will include talks from the artists, and a chance to mingle with the artists and local scientists, engineers, health equity advocates, and health professionals.
The evening's festivities are open to the public and will include light refreshments and vibes curated by DJ Deaf Tunez (@djdeaftunez).
Can't make the opening event? Visit the exhibit during Cambridge Science Festival's Art at Night on Friday, September 29, from 5:00–8:00pm which will include Nucarta's Art & Cancer Equity Vendor Market, a cross-industry interactive space that will highlight organizations who are leading community-centric efforts to eliminate racial health disparities and/or accelerating cultural transformation in the arts for Black, Brown and minority folk.
About the Artists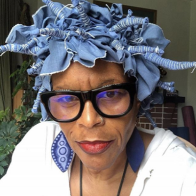 Ifé Franklin's practice involves several genres of art-making inspired by slave narratives, dreams, dance, song, and visions. Over the last decade, she has been developing The Indigo Project, which honors the lives and history of formerly enslaved Africans/African-Americans who labored to produce materials that generated the wealth of nations. 
 
---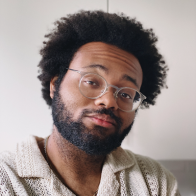 Ryan Horton is an artist from Atlanta, GA based in Boston, MA, driven by curiosity of expression. As a black man living in America, Ryan has always been taught to conform to survive in environments that were never meant for him. Because of this, he strives to push the boundaries of acceptance and expectations throughout his professional career. 
 
---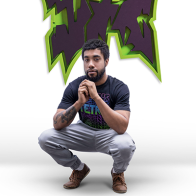 Nygel Jones was born and currently works and lives in Boston. His work derives from industrial design and pop aesthetics that kickstarted my creative interests in my youth. The inspiration behind the shapes in Nygel's work is anything that exists or is invented in which the ideas are unexpected—all designs being sporadic and individualized. 
 
---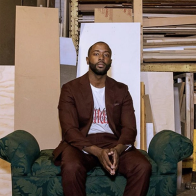 As a creative enthusiast, Stanley Rameau channels life's intricate nuances into my work as both a visionary fashion designer and tech founder. Through his projects, Stanley inspires others to embrace risk, embark on transformative journeys, and discover their finest selves. 
 
---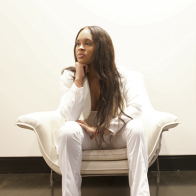 Bianca Rose is a twice-published Jamaican-American author who was born and raised in Boston, MA. Bianca has journeyed to over 15 countries to gain a more intimate understanding of people around the world, throughout the Americas, Europe, Africa and Asia. Her work seeks to amplify Jamaican energies to produce a solution that can be applied to environments that struggle with low vibrations, such as racism.