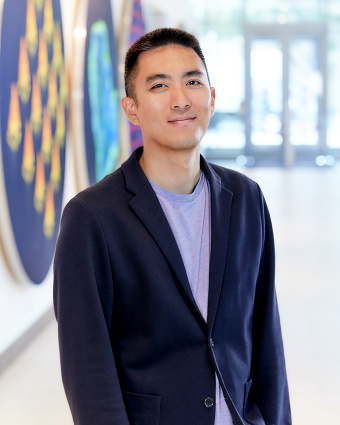 Charles W. (1955) and Jennifer C. Johnson Clinical Investigator
Contact Information
Hojun Li
76-361F
(617) 324-4404
Research Areas
Precision medicine
As a practicing oncologist who sees firsthand the devastating impact of cancer from diagnosis onwards, a dream would be to prevent this disease before it even starts.
Research Summary
Li's research is focused on how blood cells are normally formed, and how this process goes awry during the development of blood cancers (leukemia). His laboratory studies the biology of pre-cancerous blood-forming cells in children and adults that have a high risk of leukemia, and aims to develop novel treatments that will prevent blood cancers in these patients. Li is interested in basic hematopoietic stem and progenitor cell biology in both the physiologic and pathologic settings. He aims to develop clinically relevant approaches for both small molecule intervention in leukemia predisposition syndromes, and genetic correction of hematopoietic stem cells.
Biography
Hojun Li earned his MD and his PhD in cell and molecular biology from the University of Pennsylvania School of Medicine in 2011-12. His thesis work in a mouse model of hemophilia was the first to demonstrate that in vivo genome editing can correct an animal model of disease. He completed his internship, residency, and fellowship in the Division of Hematology/Oncology at Boston Children's Hospital and Dana-Farber Cancer Institute, and currently practices as an attending physician at the Dana Farber/Boston Children's Hospital Cancer and Blood Disorders Center, and is also an instructor in pediatrics at Harvard Medical School. In 2017 and 2018 he was a recipient of an American Society of Hematology (ASH) research fellowship. He also conducted postdoctoral research at the Whitehead Institute for Biomedical Research with Harvey Lodish, Professor of Biology and Biological Engineering at MIT. In 2019, Li became the Charles W. and Jennifer C. Johnson Clinical Investigator at the Koch Institute for Integrative Cancer Research at MIT. He has since been named a 2020 ASH Scholar, a 2020 NIH K08 Clinical Investigator awardee, and a 2021 Department of Defense Cancer Research Program Career Development awardee.